At TexNet, our mission for past 25 years has been to provide greatest possible satisfaction to our customers as we concentrate on quality, on-time delivery and best possible value for money at all times. We aim to be your partner of choice in Pakistan by providing the best possible service in terms of delivery, quality and price.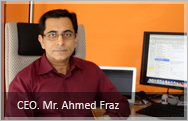 Our Belief
We believe in having few customers whom we serve with focus and excellence and grow with them.
What we do?
TexNet is a service provider in the field of home textile sourcing and supply chain management. Our customers are mainly located in United States, Our services include product development & deisgn, sourcing, production planning, follow up merchandising, factory audits, quality assurance, auditing for social compliance and shipping coordination. Our core service is to work with supplier to negotiate prices.